What did the players say as they went fishing for the summer?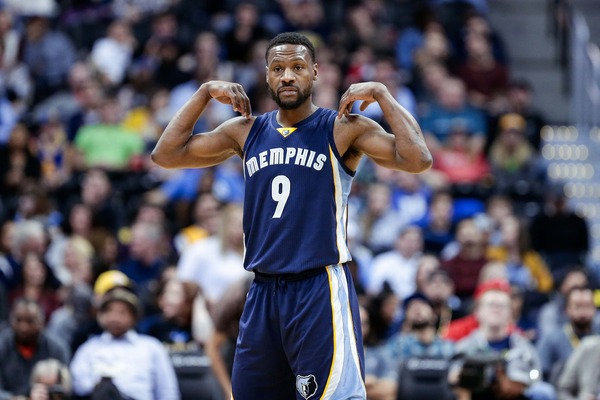 Tony Allen will be a free agent this summer, but he is looking forward to a return to the Memphis Grizzlies.The Grizzlies guard said at his exit interview Friday that he is "confident" he will retu
The Grizzlies ended the season with a loss to the Spurs at home.
Spurs fans enjoy their Game 6 victory to Grizzlies fans' chagrin
It was do or die time for the Memphis Grizzlies tonight...unfortunately, the Grizz couldn't pull off the upset.
Gregg Popovich is always loyal to his players, especially the ones who hold a place in his heart like Tim Duncan, Tony Parker and Kawhi Leonard.Speaking after San Antonio finished off the Memphis Grizz
I am a Grizzly fan away from Memphis, but I WILL NOT BE SILENT!
GBB's Game Coverage Editor Grace Baker joins Site Manager Joe Mullinax leading in to tonight's Grizzlies-Spurs game.
An outsider who doesn't watch the NBA gives us his thoughts on Grizzlies-Spurs
PLEASE NOTE
Sports Media 101 is changing under the hood and will change soon in its appearance. We are in the process of converting from a publisher of sports media to a "smart" search engine and news service. Exciting things are happening stay tuned.